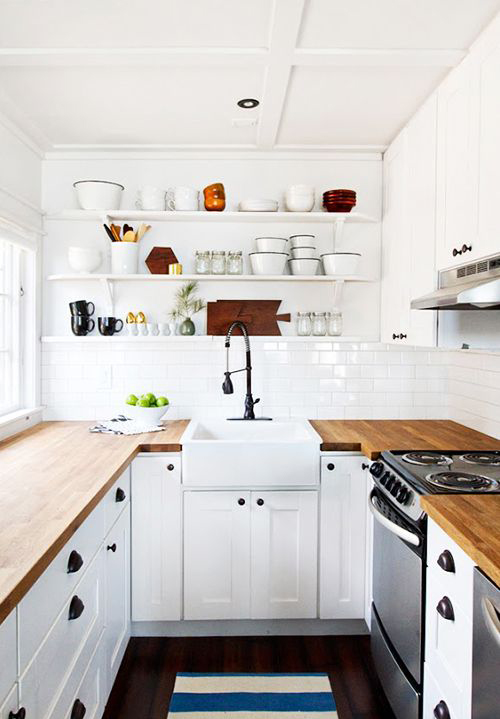 Storage is extremely important in NYC, as the average kitchen here is definitely smaller than it would be in the suburbs. That being said, it is important to have a decent array of storage options in your kitchen, as everyone needs a convenient place to put their kitchen appliances while also allowing them to be readily accessible at any time. Here are some tips to better your storage options in the kitchen.
Change up your cabinets! Cabinets can be custom-made for a relatively affordable price, which gives you a wide assortment of options. They can be made to fit your specific needs, like custom building them to fit into a corner. Sliding cabinets can also allow you to have deep storage, while also providing easy reachability to the back portions. You can also get creative with the doors of the cabinet!
Hang your pots and pans! This saves you a lot of space and also gives your kitchen a modern, chic finish.
Replace your cabinets with shelves! Smaller kitchens can especially benefit from this, as there are no restrictions on where a shelf can be fitted, and shelves will allow a smaller kitchen to look bigger by taking out all the extra space a cabinet would usually take.
Kitchen Islands. If you have room for an island, it is definitely highly recommended you get one, as it will both increase your countertop area as well as increase your storage space, giving you many drawers to work with.