Everyone needs a contractor, especially those looking for a co-op renovation in NYC. There are subtle difficulties that come with the hassles of getting the approval from your board and all architectural plans in order. One renovation job can easily become much more tedious and bothersome for the client to handle. That's why we take care of the whole ordeal, from start to finish.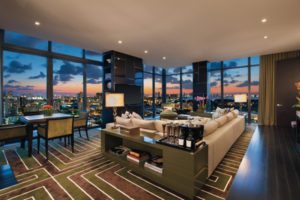 A co-op has many different responsibilities which come from many different directions. It's also extremely time consuming, even after getting the approval/permits from the board and co-op engineer. Golden I Construction takes care of not only the design and construction of your project, but also check back with with your co-op to ensure everything goes along smoothly. This is a unique service that we specialize in. We tend to stand out from the rest because it's much more ambitious work to take care of. However, we're more than happy to provide such a service for any clients who may be looking for a co-op renovation.
Golden I Construction always strives for the best quality when it comes to remodeling homes. Covering every potential aspect from start to finish, we're unparalleled in our level of expansive service. We are both licensed and insured, so there is no worry about any shady business that may happen in the process. We are a completely honest company, devoted to only giving you the greatest co-op renovation in NYC.
The same kind of rooms in a regular house or apartment also exist in a co-op. We cover every part of an interior renovation. This includes kitchens, bathrooms, bedrooms, living rooms, floor and wall repair, tiling, and much more. With more than a decade of experience under our belt, you can trust us to go far and beyond with your remodel job.
Listed below are the NYC areas in which we provide our services
| | | |
| --- | --- | --- |
| New York, NY 10003 | New York, NY 10055 | New York, NY 10158 |
| New York, NY 10004 | New York, NY 10069 | New York, NY 10162 |
| New York, NY 10005 | New York, NY 10075 | New York, NY 10165 |
| New York, NY 10006 | New York, NY 10081 | New York, NY 10166 |
| New York, NY 10007 | New York, NY 10100 | New York, NY 10167 |
| New York, NY 10010 | New York, NY 10103 | New York, NY 10168 |
| New York, NY 10011 | New York, NY 10104 | New York, NY 10169 |
| New York, NY 10012 | New York, NY 10105 | New York, NY 10170 |
| New York, NY 10013 | New York, NY 10106 | New York, NY 10172 |
| New York, NY 10014 | New York, NY 10110 | New York, NY 10173 |
| New York, NY 10016 | New York, NY 10111 | New York, NY 10174 |
| New York, NY 10017 | New York, NY 10112 | New York, NY 10175 |
| New York, NY 10018 | New York, NY 10118 | New York, NY 10176 |
| New York, NY 10019 | New York, NY 10119 | New York, NY 10177 |
| New York, NY 10020 | New York, NY 10121 | New York, NY 10178 |
| New York, NY 10021 | New York, NY 10122 | New York, NY 10270 |
| New York, NY 10022 | New York, NY 10123 | New York, NY 10271 |
| New York, NY 10023 | New York, NY 10128 | New York, NY 10279 |
| New York, NY 10024 | New York, NY 10151 | New York, NY 10280 |
| New York, NY 10028 | New York, NY 10152 | New York, NY 10281 |
| New York, NY 10036 | New York, NY 10153 | New York, NY 10282 |
| New York, NY 10043 | New York, NY 10154 | New York, NY 10285 |
| New York, NY 10048 | New York, NY 10155 | New York, NY 10286 |
| Uptown Manhattan | Midtown Manhattan | Manhattan between Midtown and Downtown | Downtown Manhattan |
| --- | --- | --- | --- |
| Washington Heights | Midtown | Brookdale | Alphabet City |
| West Harlem | Columbus Circle | Kips Bay | East Village |
| Washington Heights | Sutton Place | Rose Hill, Curry Hill | Greenwich Village |
| Upper West Side | Rockefeller Center | N. Madison Square Park | Noho/N. Houston |
| Upper East Side, Lenox Hill | Theater District | Peter Cooper Village | The Bowery |
| Sugar Hill | Midtown East | Chelsea | West Village |
| Morningside Heights, SoHa or South of Harlem | Tudor City | Flatiron District | Lower East Side |
| Manhattan Valley | Little Brazil | Union Square | Soho/S. Houston |
| Lincoln Square | Times Square | Stuyvesant Town | N. Little Italy |
| Hamilton Heights | Hudson Yards | Waterside Plaza | Little Italy |
| Carnegie Hill | Midtown West | | Lower Manhattan |
| | Hell's Kitchen | | Financial District |
| | Herald Square | | TriBeCa |
| | Murray Hill | | South Street Seaport |
| | Madison Square | | Battery Park |