1. Getting in and out of equipment:
– Check your boots and gloves for slippery substances and wipe them off to avoids slips and falls
– Get a foot or hand hold before hoisting yourself up
– Use a step ladder if necessary to make sure you can climb on the equipment safely
– If you need help, be sure to ask
– Avoid rushing to hop up or down on equipment
2. Personal Protective Equipment:
– It is important to wear the right clothes for the job, along with protective gear. On the job, your gear and other tools should be stored in a safe, dry place. First aid kits and fire extinguishers should be located near the work area and readily available.
– When lifting heavy objects, you should use a back brace to prevent damage to your body. You should also be sure to wear gloves and goggles on the work site if you're using dangerous tools. If you're working on an elevated area and there's a risk of slipping and falling, you should wear a safety harness.
– Nonskid, rubber footwear is also important if you are working in an area with slippery surfaces, or if you're lifting heavy objects.
– It is crucial to your health that you wear a mask at work if your workplace has bad ventilation and if you work with dangerous toxins, constant dust or other debris.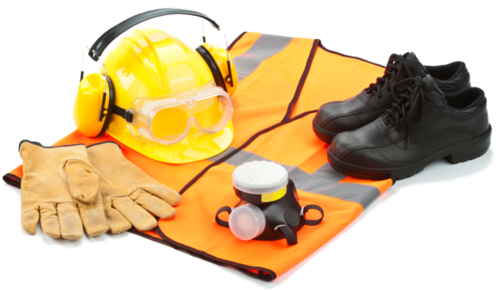 3. Staying safe loading/unloading equipment:
– No matter where you're working, there is always the risk of equipment rolling over when you are loading or unloading it. This is why it is important to make sure the ramps you are using are straight and cleared. You should also be sure to allow plenty of room between you and the equipment in case of an emergency.
– It is always smart to use another co-worker as a spotter while guiding your equipment to make sure the machine is clear of the ramp before turning it. However, you should also make sure the trailer deck and you have proper clearance before loading it, in addition to using correct tie-down procedures.